Regular price
Sale price
$19.00 USD
Unit price
per
Sale
Sold out
The Horror at Red Hook was H.P. Lovecraft's attempt to break out of the Weird Tales ghetto and into the comparatively mainstream crime pulps. The story was ultimately rejected by the tough guy magazines before finding a home in a 1927 issue of Weird Tales.
It's an offbeat tale for Lovecraft in that The Horror at Red Hook deals with the kind of mundane human-sacrificing cultists found everywhere in weird fiction in those days. It's also shockingly on point in many other regards, serving as a showcase for many of Lovecraft's more odious convictions.
For this poster I decided to lean into film noir, adding Lovecraft as leading man Randolph Carter in the role of "Det. Thomas Malone," accompanied by famed swinger/perjurist Lionel Atwill as satanist "Robert Suydam."
Use the code FREEBIE to get one free 11x17 poster if you buy two (or spend $38 in any other way) - it's my gift to you!
11" x 17" on 100 lbs gloss text-weight paper.
All orders ship free domestically! 
Designed and printed in Columbia, South Carolina. Shipping tubes made in USA.
Share
View full details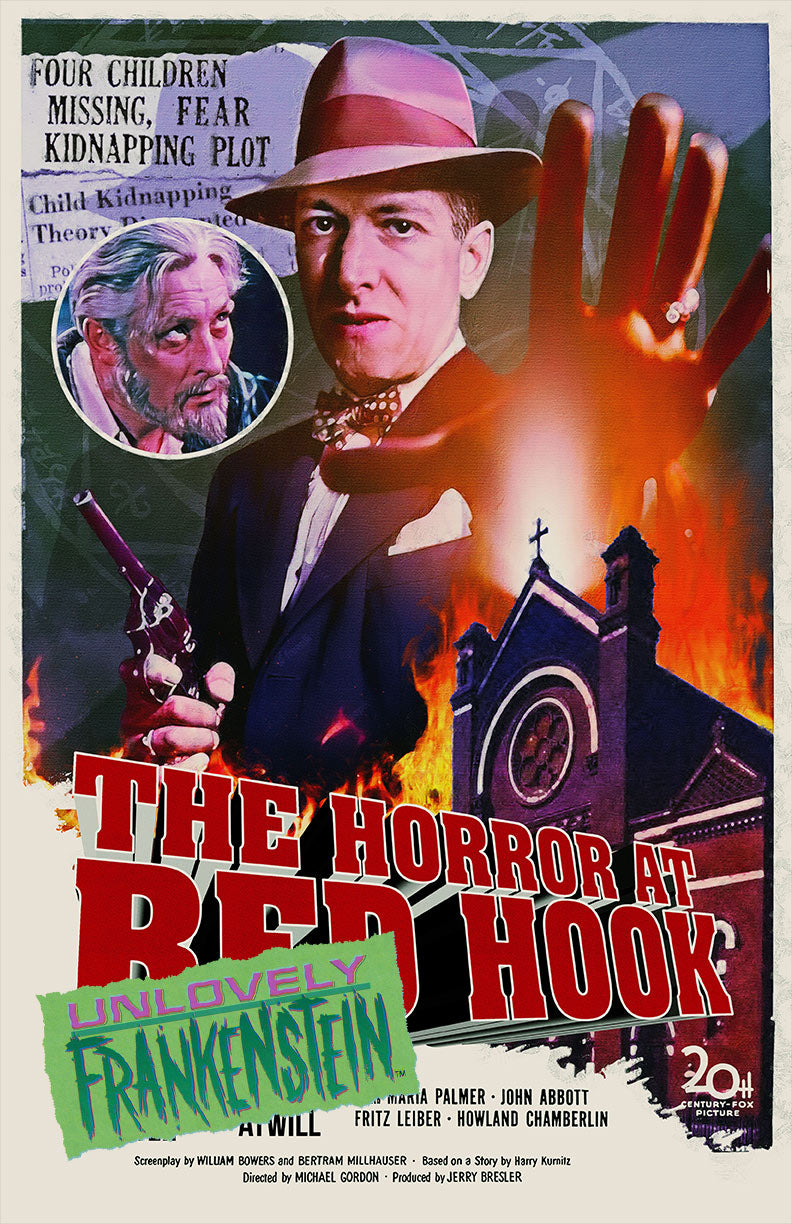 Printed Locally

All paper items are printed locally, not at a print on demand facility somewhere else. We have a personal relationship with our printers - the money you spend with us goes to small businesses here in our community.