Regular price
Sale price
$19.00 USD
Unit price
per
Sale
Sold out
A composite art print celebrating Dark Shadows' 1969 series, featuring David Selby as Quentin Collins.
Over at The Collinsport Historical Society, Patrick McCray has described the 1897 storyline of Dark Shadows as-- essentially -- an episode of Fantasy Island for Barnabas Collins. Its a sprawling, convoluted tale that represents the show's creative and popular peak and put the name of David Selby (and his antihero Quentin Collins) on the map. The 1897 flashback is a blast, one elevated by the versatility of its cast. All of this meant that crafting a sequel to my 1967 poster an enormous challenge. Nobody seemed to mind that Carolyn Stoddard and Jason McGuire didn't make the cut for that poster (I TRIED!) But the cast of the 1897 flashback is so massive that it was impossible NOT to leave out half of the characters. Complicating matters? The show had made the shift from B&W to color between the introduction of Barnabas Collins in 1967 and the haunting of Collinwood in 1969. I was tempted to run this entire series in B&W, but that just didn't feel right for this colorful, pulpy epic. Dark Shadows used color better than just about any other genre show on television in the 1960s, always steering clear of the pop art palettes of Star Trek and Batman. 1897 needed to be in color ... but not in a sharp, HD kind of way. I didn't want it to look like the kind of thing that was run through a smartphone app, or had the basic colors of a Walgreen's photolab touch up. What you see here is my solution to that self-made problem. I hope you like it, even if Pansy Faye wound up on the cutting room floor. 
11" x 17" glossy text-weight paper.

Use the code FREEBIE to get one free 11x17 poster if you buy two (or spend $38 in any other way) - it's my gift to you! Just put three prints in your cart and the code will take $19 off.

All orders ship free within the United States!

Designed and printed in Columbia, South Carolina.
Share
View full details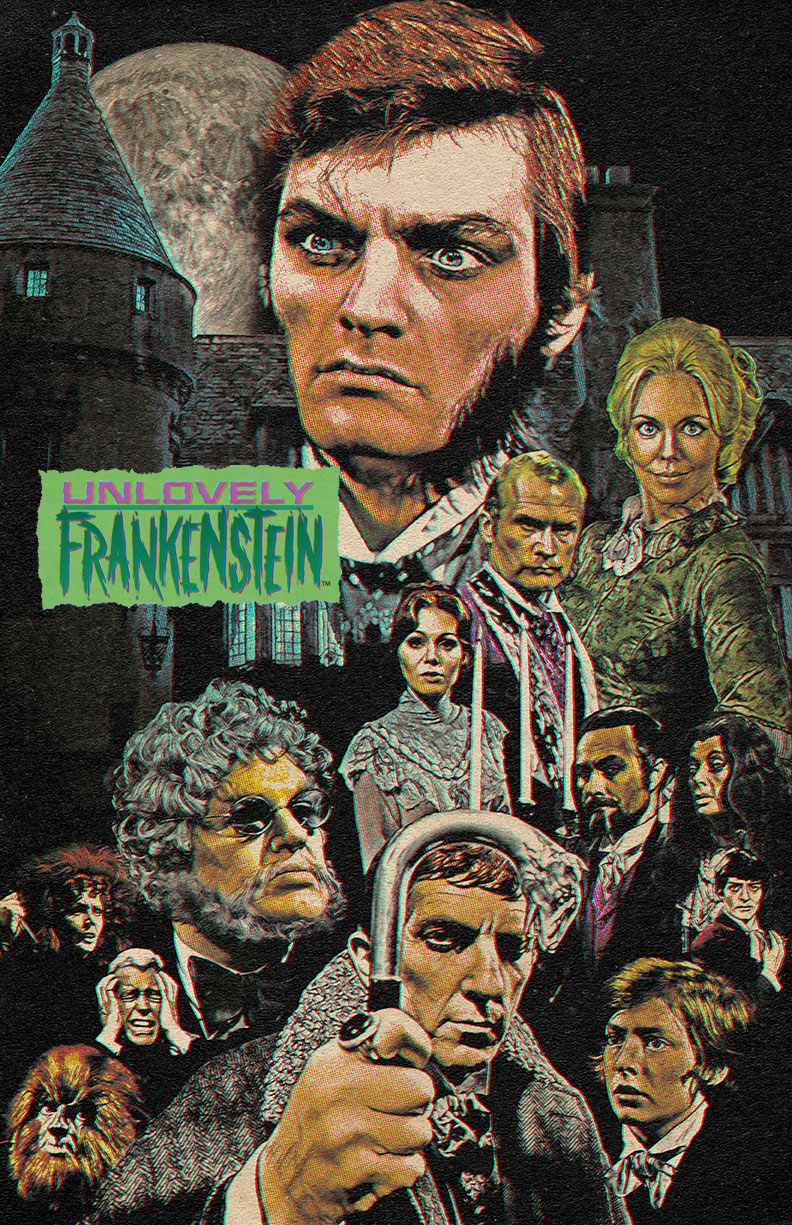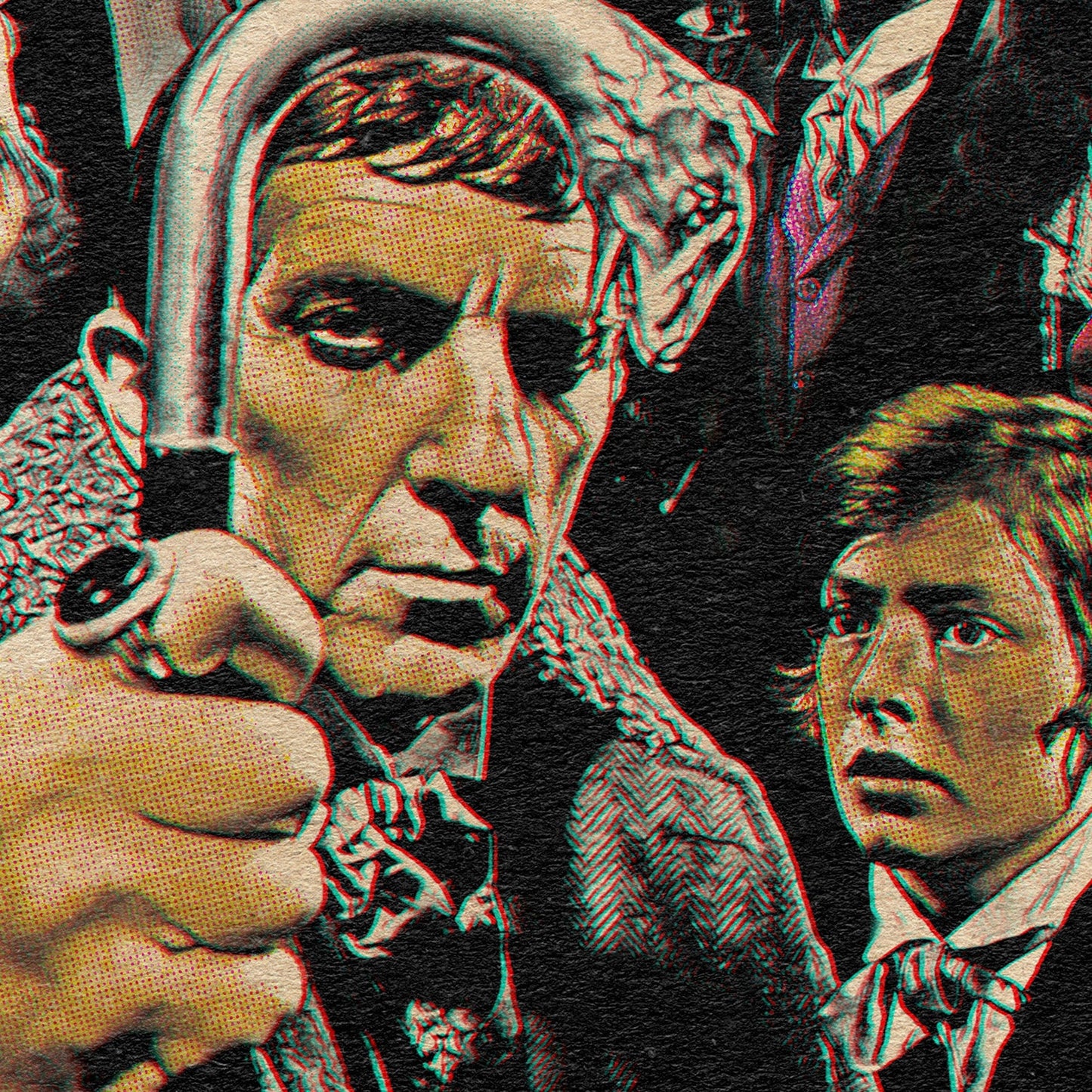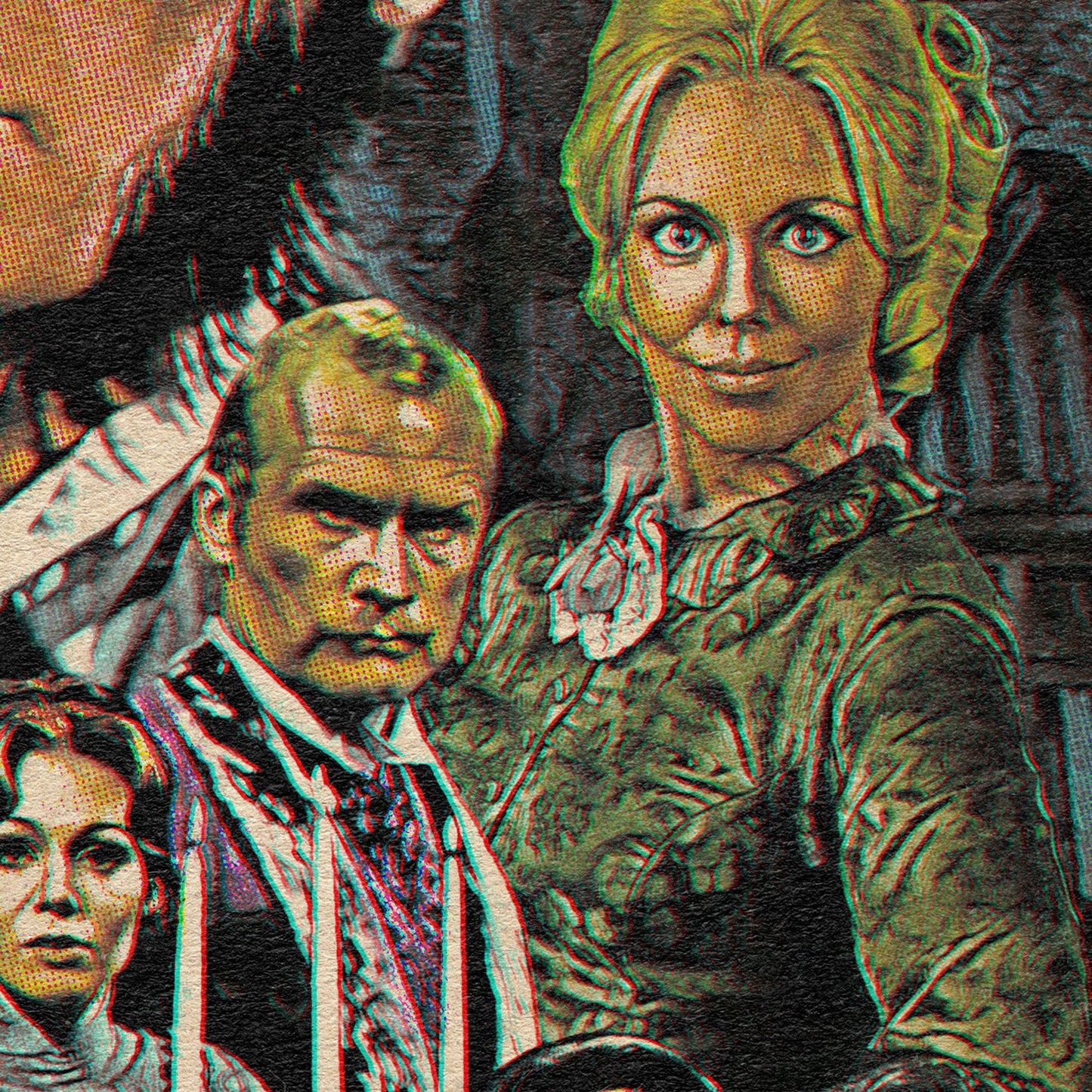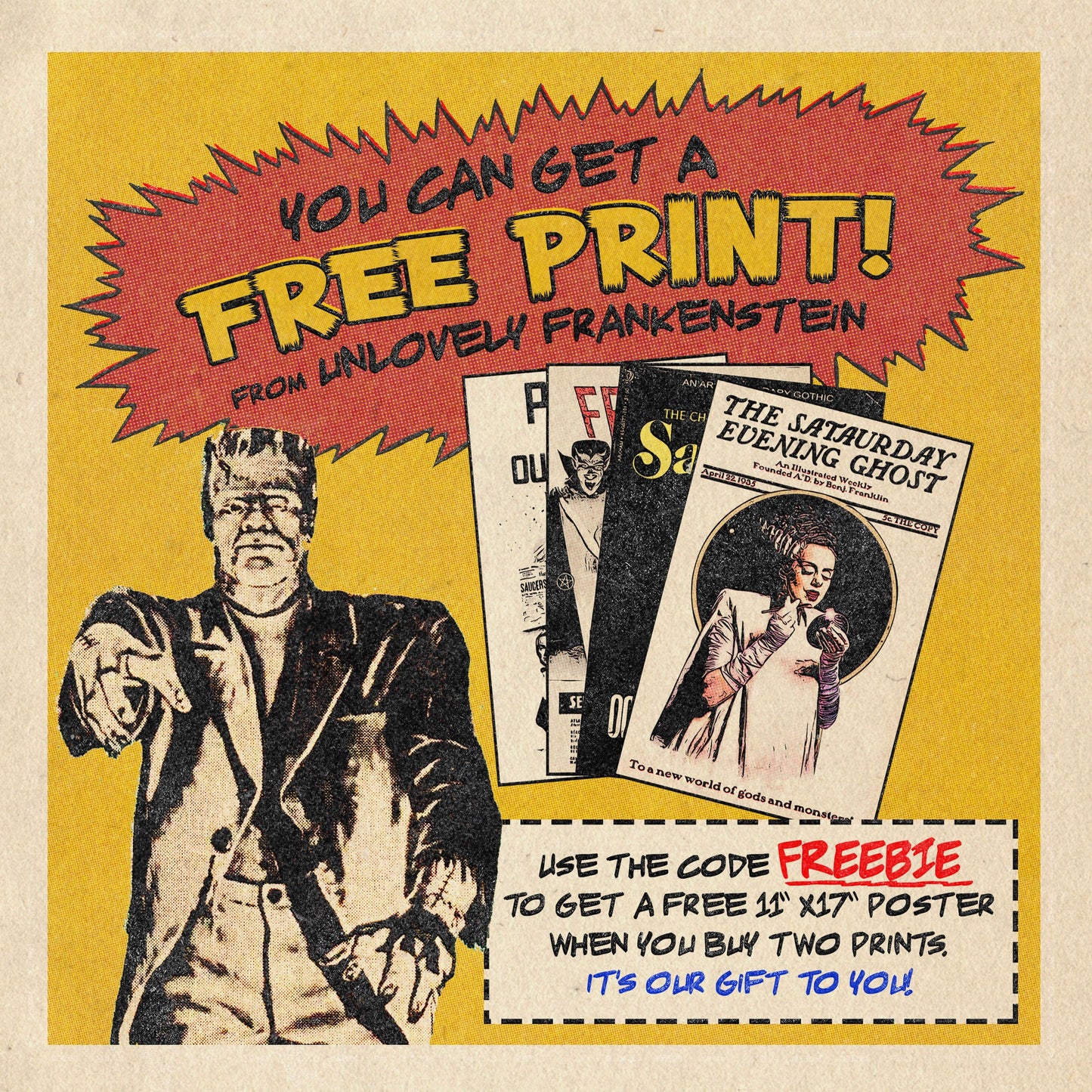 Printed Locally

All paper items are printed locally, not at a print on demand facility somewhere else. We have a personal relationship with our printers - the money you spend with us goes to small businesses here in our community.