Regular price
Sale price
$19.00 USD
Unit price
per
Sale
Sold out
Poster for an imaginary film inspired by Blue Oyster Cult's "Unknown Tongue".
You could make a movie out of almost any Blue Oyster Cult song. From the very beginning their music and lyrics are layered in conflict and mystery, daring listeners to draw conclusions about what they were listening to. Here is my conclusion about "Unknown Tongue," from 1980's bonkers "Cultosaurus Erectus" album. "Cultosaurus" a weird entry in the band's catalog, no matter what your disposition might be ... and "Unknown Tongue" is hardly an exception. The album opens with the AD&D posturing of "Black Blade" and closes with this quietly intense tune. The song is either about a) glossolalia, b) spirit posession, c) puberty, d) self harm ("cutting") or e) all of the above. It's perfect fodder for an A24-style movie poster.
11" x 17" glossy text-weight paper.

Use the code FREEBIE to get one free 11x17 poster if you buy two (or spend $38 in any other way) - it's my gift to you! Just put three prints in your cart and the code will take $19 off.

All orders ship free within the United States!

Designed and printed in Columbia, South Carolina.
Share
View full details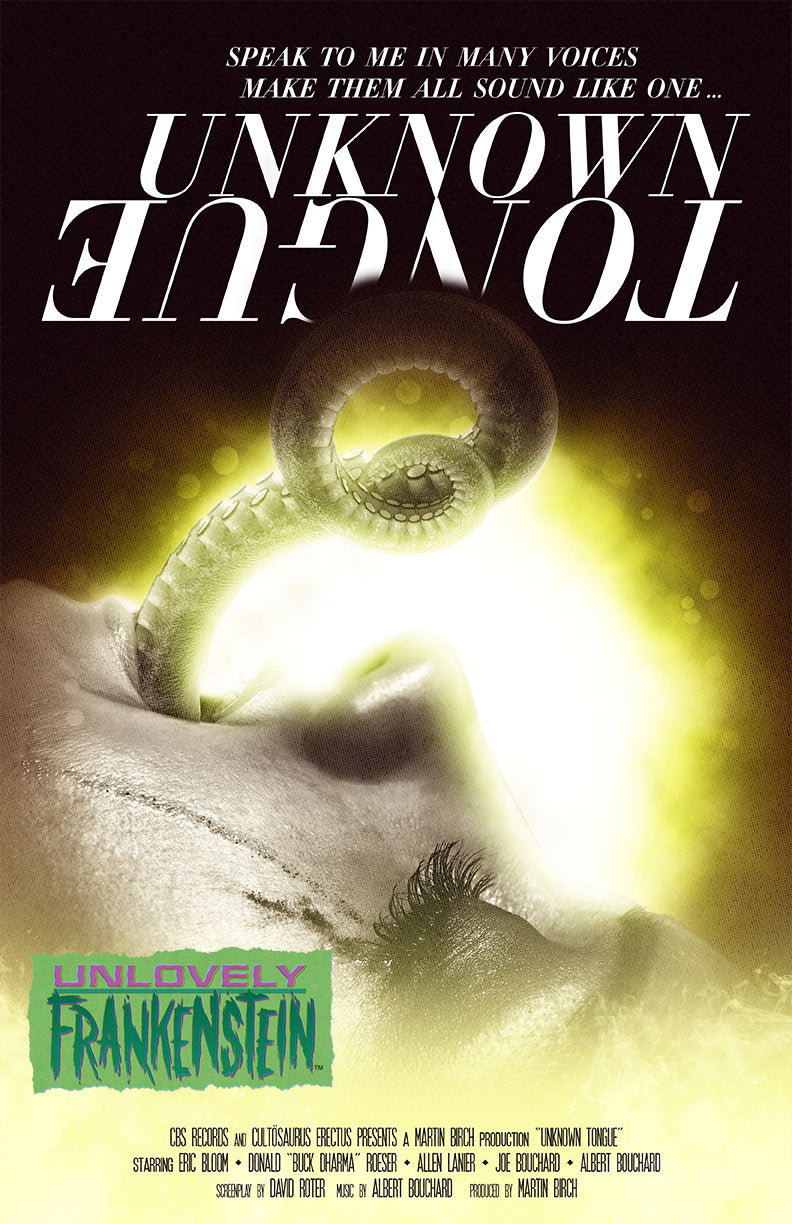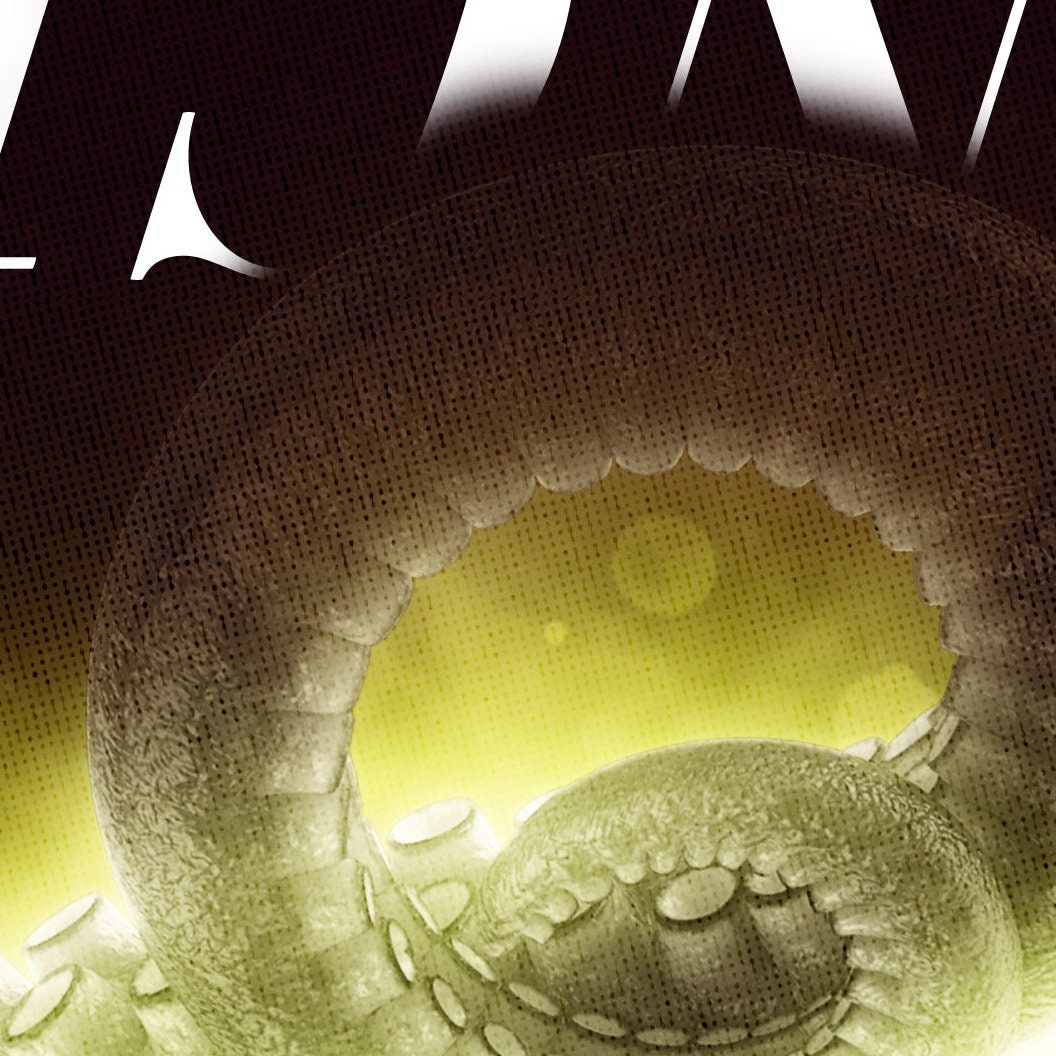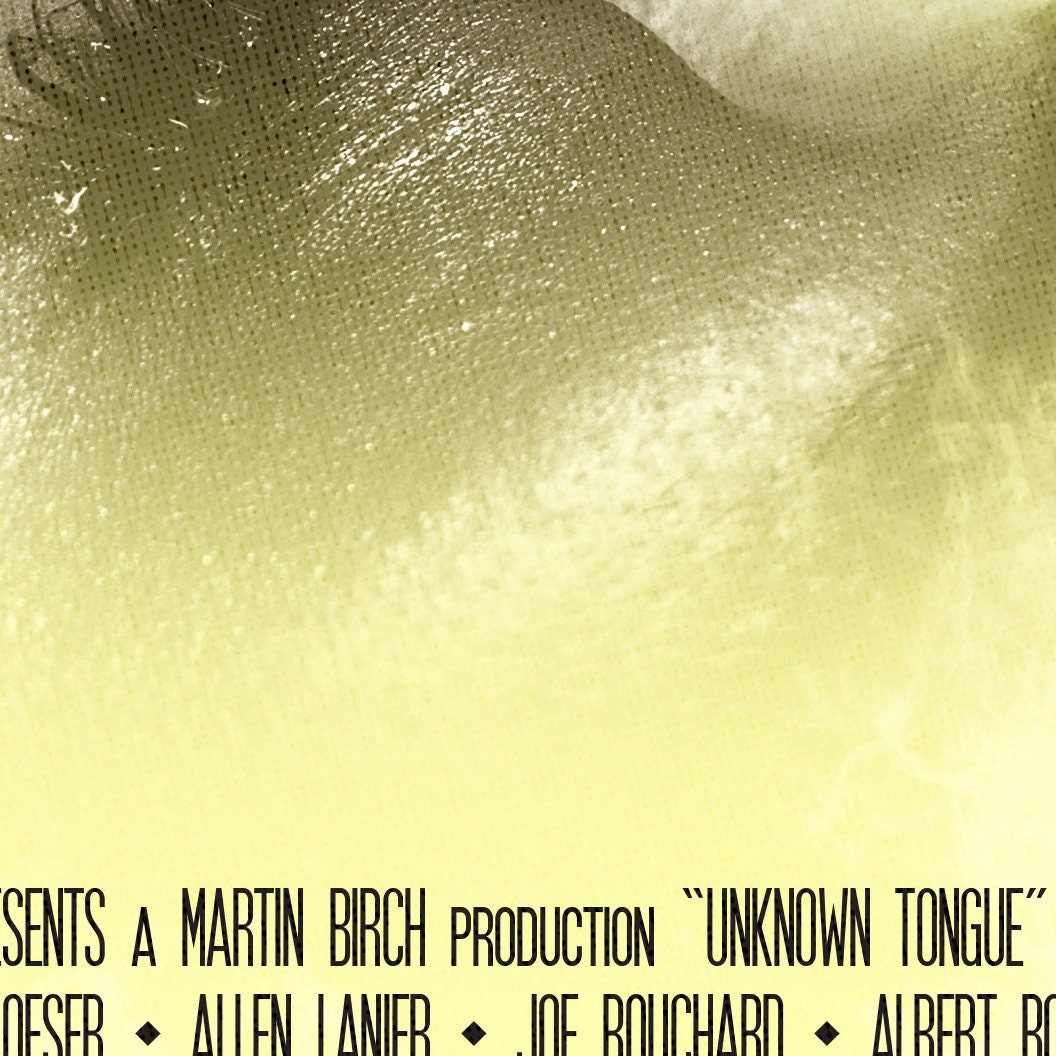 Printed Locally

All paper items are printed locally, not at a print on demand facility somewhere else. We have a personal relationship with our printers - the money you spend with us goes to small businesses here in our community.