Regular price
Sale price
$19.00 USD
Unit price
per
Sale
Sold out
If you'd told me at the start of this project that I'd end up with at least three posters from Blue Oyster Cult's "Cultösaurus Erectus" album, I'd have said "Yeah, sounds about right." It's a good album, though not my favorite. They were able to recapture some of that weirdness from the band's early efforts, but without Sandy Pearlman -- BOC's resident alchemist -- some of the lyrical magic was gone. And it seems as if I'm shooting myself in the foot with this poster, which pays homage to a song that nobody but me seems to like. It's the most mean-spirited song in Blue Oyster Cult's catalog (even nastier than "Mommy" by a longshot) and captures that late '70s/early '80s "Metal Hurlant" vibe better than anything on "Fire of Unknown Origin." My instinct was to create something in tune with the movies of that period, like "Alien," "Outland" or even "Inseminoid" (Google it.) But those concepts don't leave room for much else, so instead I turned to pulp sci-fi novels and movies from the 1950s. There's something unwholesome about transposing the lyrics from "Monsters" to a movie that might have starred Richard Carlson or Walter Pidgeon. 
11" x 17" glossy text-weight paper.

Use the code FREEBIE to get one free 11x17 poster if you buy two (or spend $38 in any other way) - it's my gift to you! Just put three prints in your cart and the code will take $19 off.

All orders ship free within the United States!

Designed and printed in Columbia, South Carolina.
Share
View full details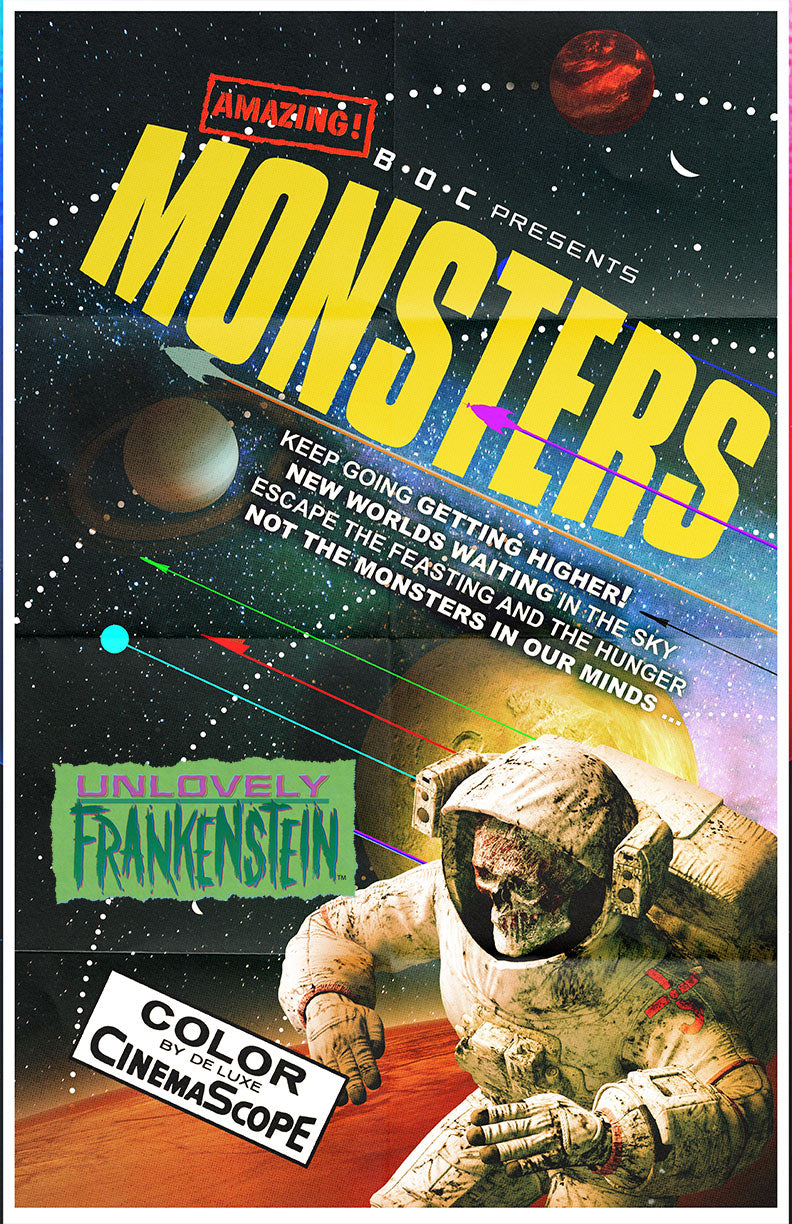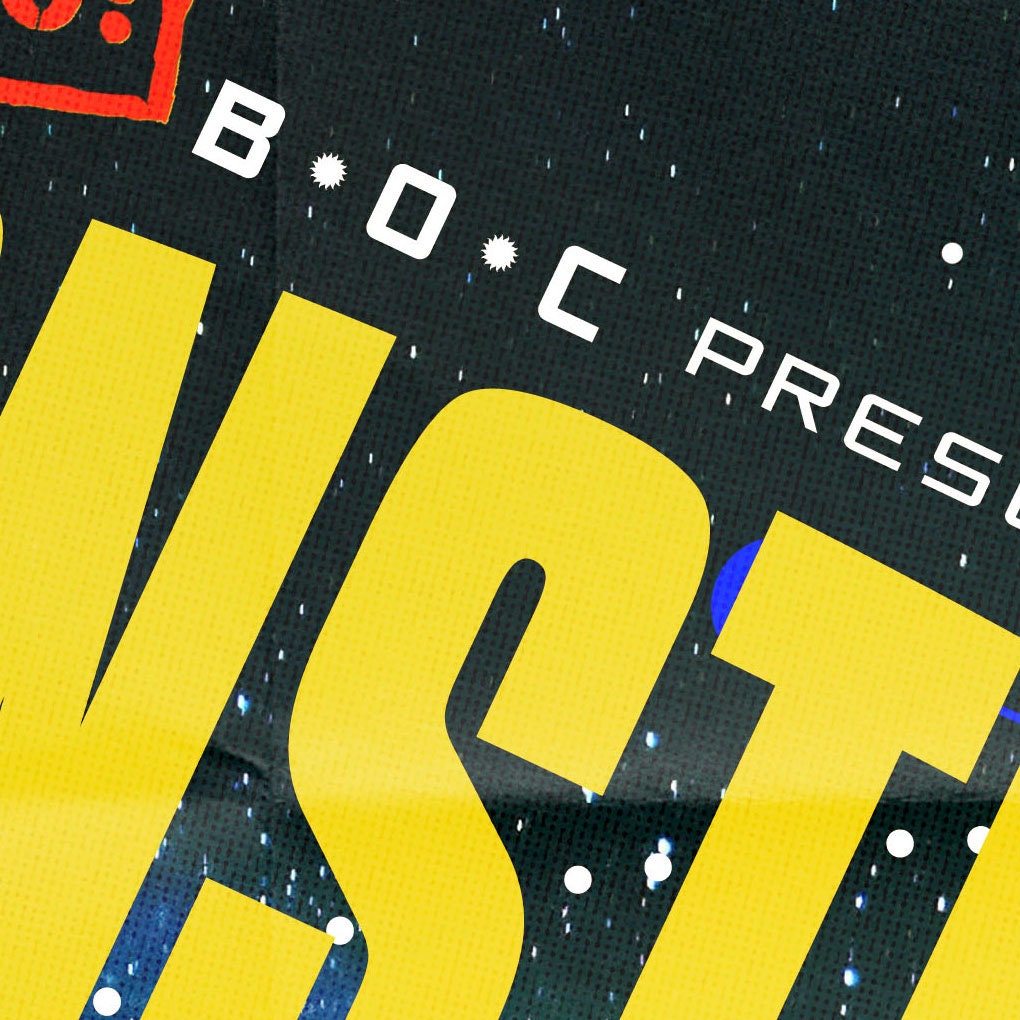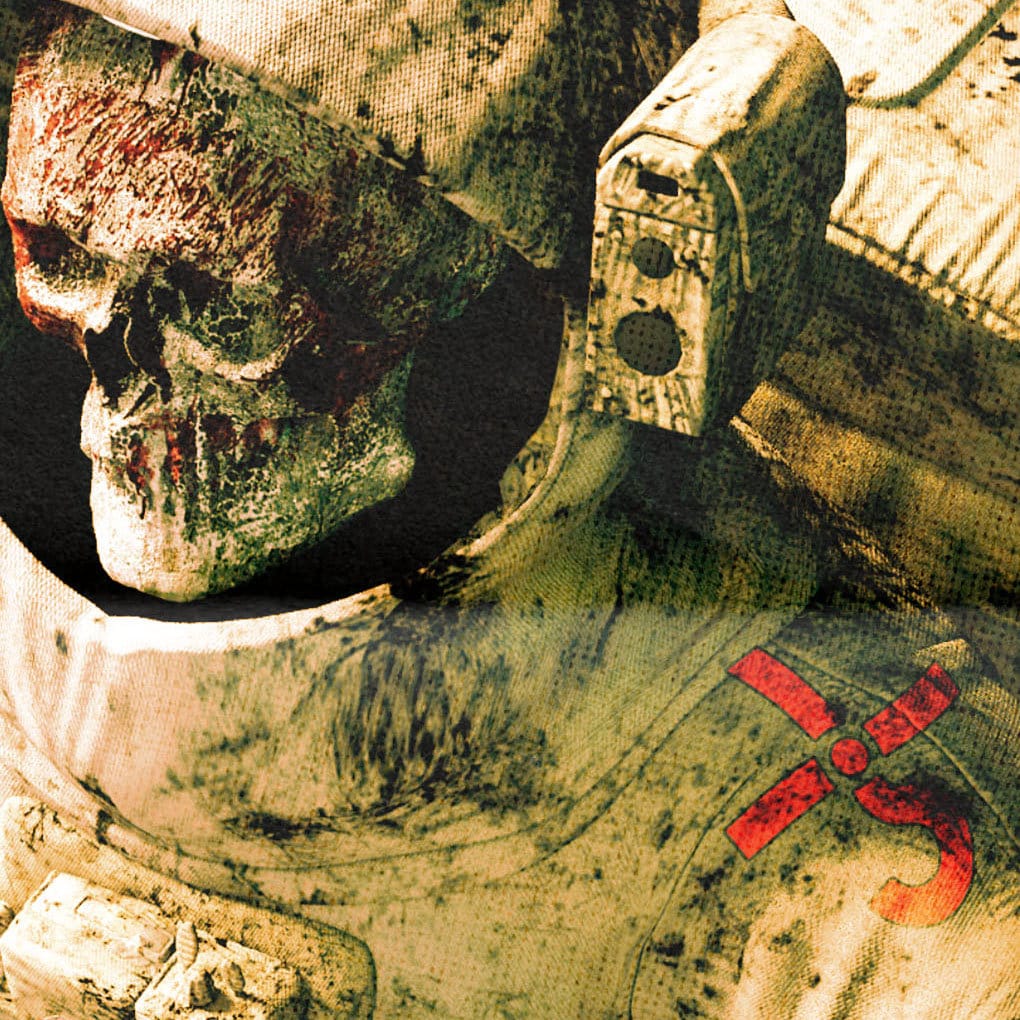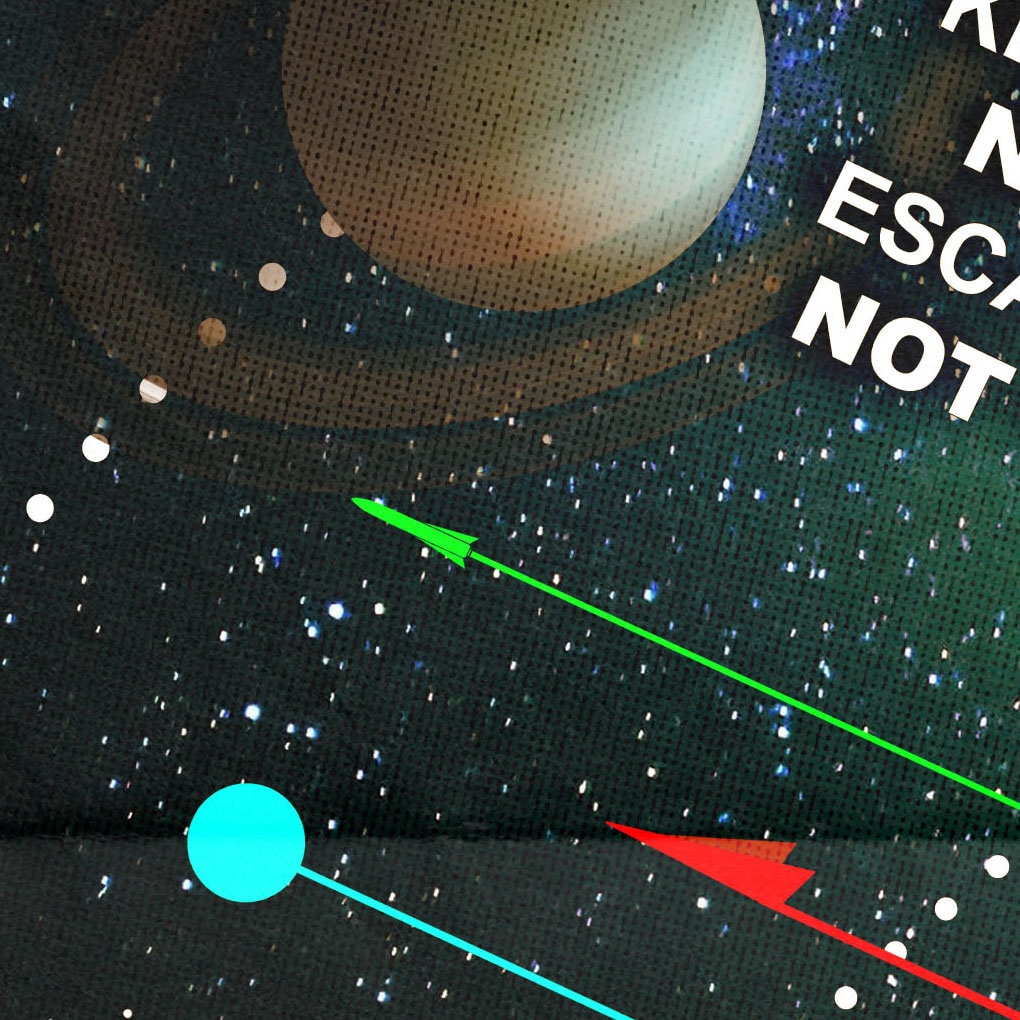 Printed Locally

All paper items are printed locally, not at a print on demand facility somewhere else. We have a personal relationship with our printers - the money you spend with us goes to small businesses here in our community.